All women welcome to bring your children for free Capoeira sessions here in the Centre in the school holidays.
Capoeira is an art form from Brazil that combines non-contact martial art with dance, music and singing.
These sessions are for people with any level of fitness and will be a great activity to do along with your children as the co-operative dance nature of the sport is brilliant for kids.
Check out the poster for more information on dates, times and how to book.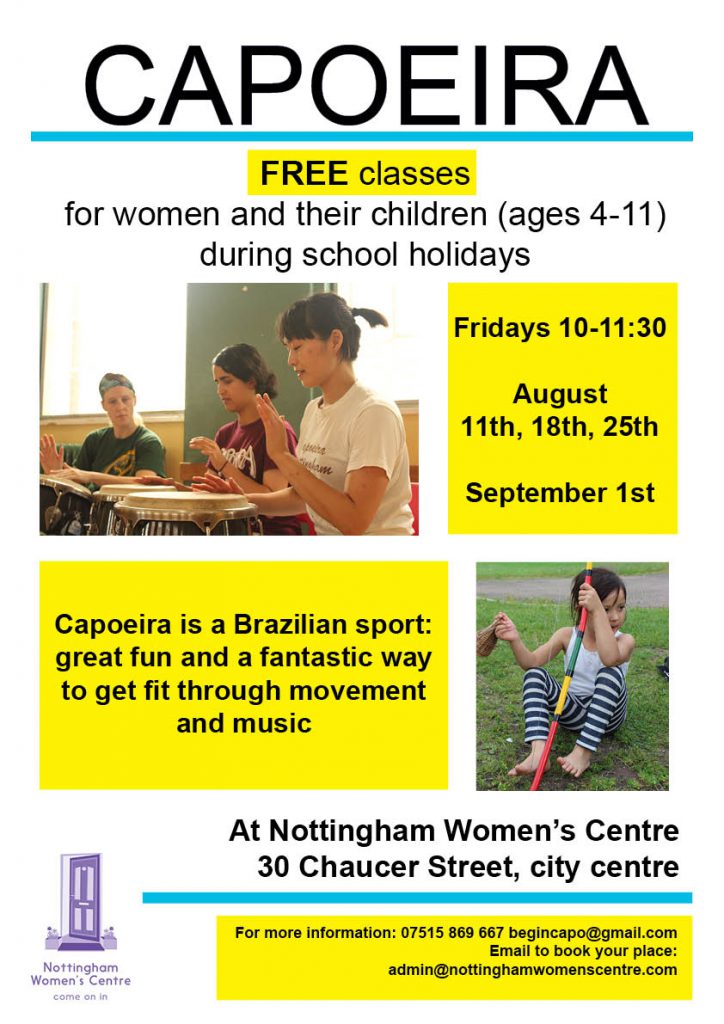 ---