Hi, I'm Karen! I have been working at the centre for over 7 years.  I came here initially as a Caseworker and progressed to Senior Caseworker then Training and Support Coordinator and now I am the Operations Manager. Before coming to work here, I'd worked in the voluntary sector in different roles including employment advisor, volunteer coordinator, community development etc.  My interest in the sector started when I volunteered on a community programme over 30 years ago.
I love my job, particularly the team, they are the most amazing women.  I enjoy being able to support them to do their best and offer a professional caring service to women.
I think I'm known for being an early bird, hard worker, firm, fair and occasionally funny!!
Outside of work you'll find me decorating my house (repeatedly), enjoying my garden, going on short breaks, spending time with family and friends … the usual really.  I also love cars – the bigger the better.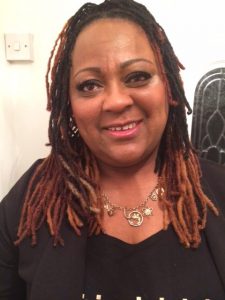 ---