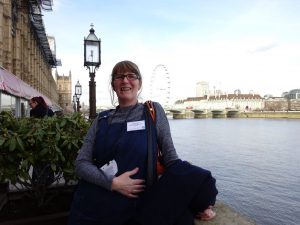 Carol Gilbert – Acting Senior Caseworker – CHANGES Project
On 7th March I was lucky enough to attend a reception at the House of Lords to mark the release of a new Report – Corston +10 (2017) written by the National Charity – Women in Prison. The report reviewed the situation of women in the criminal justice system ten years after the Corston Report (2007) – which was commissioned after 6 women took their own lives in Styal Prison.
It was after the 2007 report that 48 Women's Centres across the country were funded to run projects that provided an alternative to short custodial sentences that can be so destructive. Delivering support and advise in a safe, nurturing environment with a holistic one-stop shop approach based on the 9 pathways to offending, helping to reduce the risk of re-offending.
At the Reception Baroness Jean Corston spoke passionately about the hard work that the Women's Centres have done over the past 7-8 years. However, since the Transforming Rehabilitation reforms that came into force in 2015, plus the funding cuts to Women's Services there has been a reversal in the progress made. There are now more women in prison and last year saw 12 women take their lives.
Thankfully with the new Report from Women in Prison there is a call to address these issues and re-visit the 43 recommendations of the original Report. Liz Truss the Secretary of State for Justice also spoke at the event. She announced there is to be a Women's Strategy Group to help put new measures in place which will include early interventions for women in the criminal justice system and reduce numbers of women in prison.
Since 2010 the CHANGES Project at NWC has supported hundreds of women through their community orders. We currently deliver 4 programmes that have been developed to be gender specific, we also offer ongoing support. We are passionate about helping women reduce their risk of offending and make positive changes to their lives.
If anyone would like to know more about what we do, please email [email protected]
---