WoLAN (Women's Liberation and After in Nottingham) was a history project run by Nottingham Women's Centre to explore the history of women involved in establishing our organisation and in the Women's Liberation Movement in the 1970s and onwards.
The project was funded by the Heritage Lottery Project and ran during 2013-14. Some of the information from the project can be found on the WoLAN blog.
We archived materials uncovered as part of the project. These can be accessed through Nottinghamshire Archives. The reference for the collection at the archives is 'DD/NWC' – this will help you if you want to search through the archives online.
An overview of our history was published in the book 'Women's Liberation and After in Nottingham – a portrait', by Dr Natasha Picot. You can purchase a copy of the book through our reception for £5.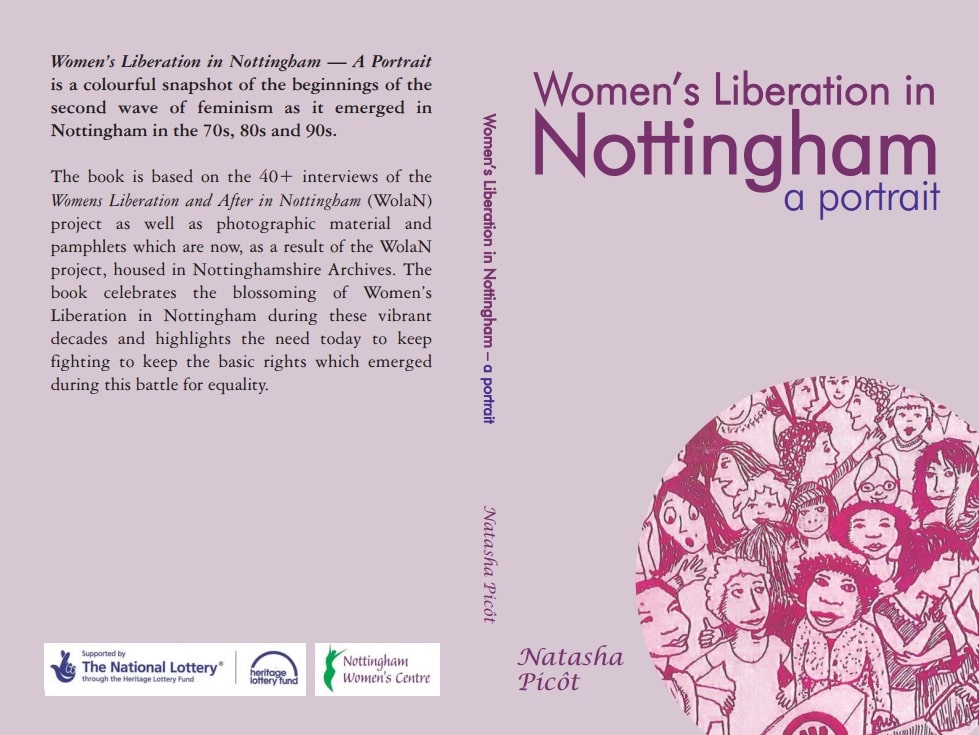 ---