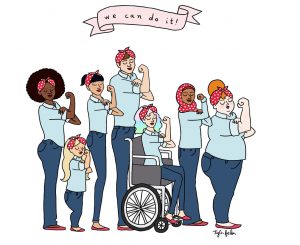 International Women's Day (IWD) on 8th March is a global day celebrating the social, economic, cultural and political achievements of women across the world.
There are lots of IWD events happening in Nottingham this year, including three events that we've helped to coordinate;
We've attempted to collate a list of all the IWD events in Nottingham. If you would like to suggest an edit or add an event to this list, please email [email protected] We hope you have an empowering and fun IWD 2020!
Monday 2nd – 9th March 
Thursday 5th March
Friday 6th March
Saturday 7th March 
Sunday 8th March 
Monday 9th March 
Tuesday 10th March 
Thursday 12th March