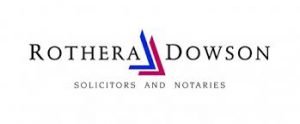 This year, to celebrate International Women's Day, you can really make a difference to our work by taking part in our Make a Will Scheme
During March and April, you can book an appointment with one of our participating solicitors to make or update your will.  The solicitors have all agreed to donate their fee for making or updating your will to Nottingham Women's Centre because they, like us, believe in trying to make Nottingham, and the world, a better place for women and girls.
Making a will is really important, yet it's one of the things that many of us never quite get round to.
So why not act now and give yourself a happy springtime glow, knowing that you have taken care of not only your family and friends after you die, but that in doing so, you have also taken care of a woman in your community who needs support right now?
To get an appointment, or for more information, you can contact us on either [email protected] or by calling us on 0115 941 1475 and we will give you all of the information you need to get set up for writing or updating your will.
Why Writing a Will is Important
Having a will is really important because it ensures:
Peace of mind for you
Knowing that your family and friends will be cared for in the way that you have chosen
Knowing that your wishes will be carried out
A will is the only way of making sure that your family and friends are provided for in the way you wish after your death. If you die without a will, a court will appoint administrators to deal with the distribution of everything you own (your estate). They won't know your wishes and you will have no control over how they divide your estate.
Having a will is the only way that you can make it absolutely clear, through your will, what you want for your partner, children, other family and your friends after your death.
For more information about making a will, see our Guide to Making a Will.
Read why June has chosen to support us through her will.
Hi, my name is June and I am updating my will to support Nottingham Women's Centre.  This is a really great scheme; I made a Will years ago but needed to update it after changes in my family.  It's something I've been meaning to get round to for ages, so this scheme is the perfect opportunity to get it done.  I'm really happy that the fee for doing the work will be donated to Nottingham Women's Centre, to help support women like Carla, right now, whose story you can read below.  I've also chosen to leave a gift in my Will to Nottingham Women's Centre.  I hope that they won't receive it any time soon! But I feel happy and proud that I can do this small thing to help ensure that the work of the Women's Centre can continue in the future and that it will be there to support future generations of women to overcome difficulties in their lives and go on to achieve amazing things.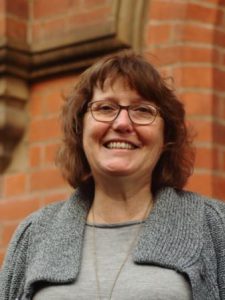 Carla's Story
Carla has been coming to Nottingham Women's Centre for about two years.  Carla used to work in the Civil Service, but a brain haemorrhage meant that she was unable to continue to work.
"I was still well under retirement age when I had my brain injury.  I have made a good physical recovery but I have been left with short-term memory problems and difficulties in understanding and processing information, which could make me frustrated and it was hard to communicate.  I was self-conscious and became anxious and depressed; I stopped going out, so I became really isolated.  A support worker told me about the Women's Centre and brought me in for my first visit.  Since then, I feel as though I have got my life back.  I have had some counselling to help me come to terms with the changes in my life and this was so helpful.  But the main thing is that there is always someone to talk to or something to do at the Women's Centre; I've taken part in singing, crafts and tennis at the Centre but, on days where I just feel like a bit of company, I can come in for a cuppa and know that I will bump into someone who I've met at a group, or meet a woman who is coming in for the first time and who I can help settle in.  It's a fantastic place where I've been so welcome and supported, I don't know where I would have been without it.  Any help that you can give would be so well appreciated by women like me, it really is an amazing place".