The Board of Trustees of Nottingham Women's Centre (NWC) announces the departure at the end of May 2017 of the Chief Executive, Melanie Jeffs.
Over six years Melanie has propelled NWC in an expansion of its services to the women of Nottinghamshire, playing a critical role in its development, growth and success. This has been alongside a considerable commitment to regional and national campaigning on issues fundamental to the values of NWC.
Her dedicated support of her team, service users, stakeholders and communities across Nottinghamshire has enabled NWC to achieve a significant positive impact on the outcomes for women in Nottinghamshire including;
Development of our work to support women with multiple and complex needs, including the expansion of our services to women offenders, our counselling service and our provision of welfare rights advice
The refurbishment of key spaces within the Centre, including the re-establishment of Nottingham Women's Library
Significant campaigning successes, most notably the move to recognise misogyny as a hate crime in Nottinghamshire and beyond.
Melanie has enhanced NWC's service delivery, reputation, and reach, and leaves us on financially sustainable footing for the years ahead. She says:
"I've really enjoyed my time at Nottingham Women's Centre and feel incredibly lucky to have had the opportunity to work with such an inspirational team of women – the trustees, staff, volunteers, partner organisations and the women who use the Centre and make it the vibrant community space that it is.
I'm immensely proud of what we've achieved together over the last 6 years and I've no doubt that the Centre will continue to go from strength to strength"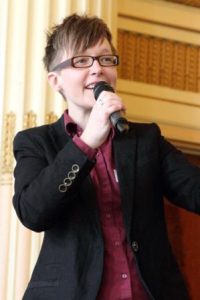 NWC are currently recruiting a new Chief Executive.