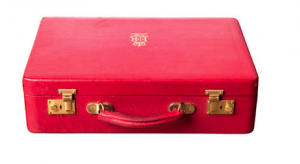 We've done a bit of a round-up on the early reaction and analysis by national commentators on what the latest budget announcements might mean for women. Some of the things that grabbed headlines on the day included £20m more funding for ending Violence against Women and Girls (VAWG), £5m funding for women returning to work and £5m funding to celebrate the centenary of some women having the vote.
Sam Smethers from the Fawcett Society welcomed the £2bn funding for social care, investment in apprenticeships, £20m extra for VAWG and £5m to celebrate women's suffrage. However, she noted that 'many of the structural barriers to women in work and making work pay for women were not addressed, there was no additional funding for childcare and no reversal of universal credit cuts which penalise single parents.'
https://www.fawcettsociety.org.uk/2017/03/fawcett-comments-spring-budget-17/
Polly Neate from Women's Aid broadly welcomed the £20m extra funding for VAWG following a recent survey showing that over a third of domestic abuse organisations were operating with no dedicated funding and she anticipates positive changes from the forthcoming Domestic Violence and Abuse Act. However, she cautions that these alone will not achieve the step-change that the Prime Minister seeks unless there is support available for women much earlier and services that deliver specialist support for survivors are protected.
https://www.womensaid.org.uk/womens-aid-statement-20-million-fund/
The Women's Equality Party leader Sophie Walker welcomed the government's commitment to ending VAWG and the investment in social care but was critical of 'piecemeal investments that fail to address the inequalities faced by women' and 'offering spare change to women after years of taking pounds from their wallets'.
On the funding for returners to work she argues that 'token one year investment will support some women, but the evidence still shows that the best 'return to work' scheme available is investment in truly shared parental leave followed by quality childcare for all'.
On the funding to celebrate the centenary of women's suffrage, she asks 'celebrating women's historic emancipation is important, but perhaps the Chancellor could invest in our future freedoms?'
Much of the media coverage of the budget has been dominated by the increase in National Insurance Contributions of those who are self-employed, stereotyped as 'white van man', ignoring the increasing numbers of women who are classed as self-employed. Sophie Walker suggests that 'While many women choose self-employment a vast majority of them have been forced to do so as a result of the toxic combination of  sky-high childcare costs, a lack of flexible working and a dearth of good quality part-time jobs.'
http://www.womensequality.org.uk/budget2017
The Women's Budget Group are an independent think-tank of feminist economists, policy experts, researchers and campaigners who scrutinise government policy from a gendered perspective. They believe that women will carry on bearing the brunt of continued austerity.
'While the £2bn investment in social care is a welcome start, there was nothing in this budget to address the unfair impact of tax and benefit changes since 2010 that has seen women on the lowest incomes suffer the biggest cuts.'
They have carried out a distributional impact assessment of the Budget announcements by income, gender and ethnicity, which found that 'by continuing with planned freezes and cuts to in-work and out-of-work benefits the poorest women will be £1581 worse off a year, on average, by 2020 compared to if policies in place in 2010 had continued'. Their cumulative distributional analysis of tax and benefit changes since 2010 shows that:
Women are hit harder than men across all incomes groups, with BAME women particularly hard hit. Asian women in poorest third of households will be £2,247 worse off by 2020, almost twice the loss faced by white men in the poorest third of households (£1,159). White men in the richest third of households, by contrast, lose only £410. Black and Asian lone mothers stand to lose £3,996 and £4,214, respectively, from the changes, about 15 and 17% of their net income.
Tax and benefit policies of this government are more regressive than those of the Coalition government, with men in the richest 50% of households actually gaining from tax and benefit changes since July 2015. Men in the 10% richest households are £564 better off.
Read their detailed analysis here:
http://wbg.org.uk/news/outcry-over-nics-hides-the-biggest-losers-of-government-tax-and-benefit-policy/
Other criticisms that have been made following the budget are:
The pension crisis among women over 50 has still not been addressed (WASPI campaign).
The Government has failed to address the child maintenance tax, which leaves women paying a 4% charge to access their child support.
The 'rape clause' is still in place meaning that women will have to prove that their third or fourth child is a product of rape if they wish to claim extra child benefits beyond the second child.
The Chancellor did not repeal the 'tampon tax', which means that tampons are treated as a luxury item, taxed and the money spent by the UK Government on women's services. Opponents state that this is forcing women to pay extra for a necessity to fund vulnerable women's services.
£5m is not enough to tackle the 'motherhood penalty' faced by women having children, which needs to be addressed by tackling discrimination and offering flexible working.
The gender pay gap and segregation by occupation are not addressed.
https://www.commonspace.scot/articles/10490/budget-burdens-women-how-uk-treasury-will-target-women
---