We are always keen to hear from you about what's going on in your lives. We asked you recently at our Course Information Day what were the biggest three problems that you were dealing with and we received lots of responses. Common themes that emerged were mental and physical health problems, relationships, abuse and control, financial worries and dealing with authorities.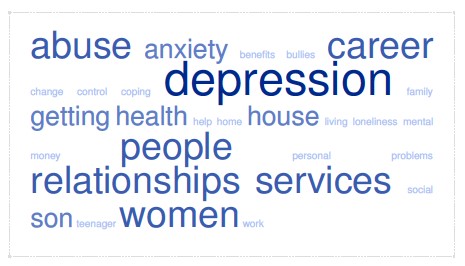 We'll use this information when planning our future services and also in our conversations with decision makers, to try to push for change.
We also conducted a focus group on behalf of two national charities, AVA and Agenda, looking at women's experience of accessing services to get help with multiple disadvantage. Those findings will go towards a report by the charities on the national picture of services. We will be conducting a series of our own focus groups in November and it's not too late to get involved. Please contact us to register if you are interested in taking part.
After taking one pill, a miracle happened that surpassed all my expectations. For three days the Levitralab erection is persistent, but only when coming into contact with a woman. I recommend to anyone who has problems or not.
---