For just a few pounds you can become a member of Nottingham Women's Centre, allowing you to access books from the library and to vote at the Annual General Meeting. Membership fee for the year April 2018 – March 2019 is as follows:
Waged – £10
Student and OAPs – £5
Unwaged – £2
How to apply?
If you would like to become a Member, please fill in this membership form and email it to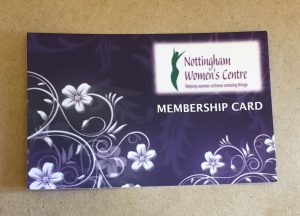 [email protected] or drop it off at reception on your next visit to the centre.